On March 21, an online seminar for Lithuanian teachers was held to introduce the possibilities and application of the newly developed STEAM training tool "How to raise an Inventor". The training material was developed during the Erasmus + KA2 Strategic Partnerships project "HOW TO RAISE AN INVENTOR. TECHNOLOGY AND ENGINEERING LEARNING MATERIAL FOR SCHOOLS".
12 teachers attended the seminar. You can watch his post on Youtube.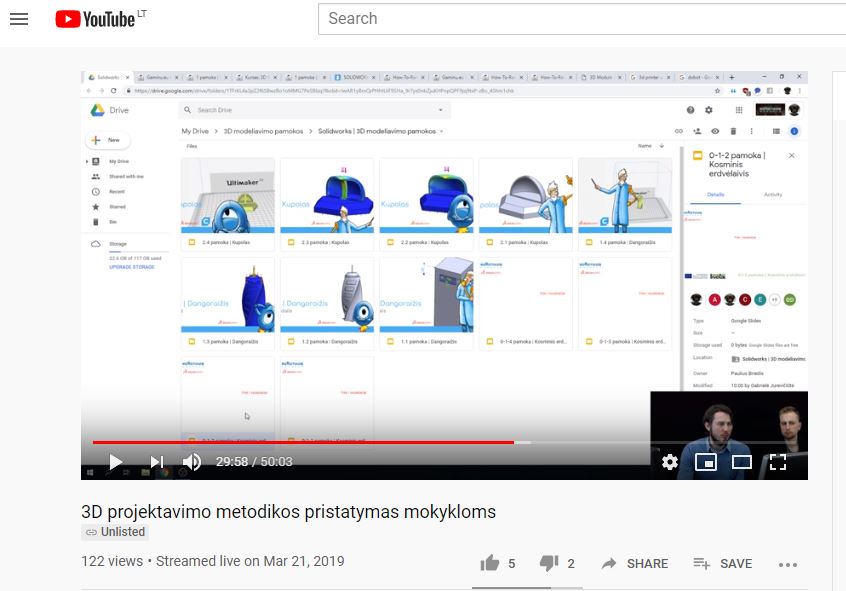 On April 17, a seminar for teachers organized by the School of Robotics and Kaunas University of Technology was held in Kaunas. During the course, 20 teachers from different schools in Kaunas got acquainted with the modules "Build an Arm Wrestling Robot" and "How to make ideas and how they travel" prepared by the partners.
Participants had the opportunity to test the training materials and 3D printing capabilities themselves.
All of these teachers have free access to the teaching materials of the project during classes and circles, since its creation was co-funded by the European Union Erasmus+ program.
Project Contract Number 2017-1-LT01-KA201-035284.
Project coordinator: Public Institution Robotics School (Lithuania).
Project Duration: 02.11.2017-01.11.2019.